SPI
valve testing
Stem Position Indicator (SPI)
The Teledyne LeCroy Test Services (TLTS) Stem Position Indicator (SPI) provides the valve tester with a convenient means to accurately measure valve stem position. This custom "string pot" has a magnetic base and a variable orientation to allow the user to properly adapt to a variety of valve bodies and actuators including MSIVs, AOVs and MOVs. The SPI provides a calibrated signal for input to the QUIKLOOK Data Acquisition Systems as well as the AOV Pressure Sensor Interface box.
Features:
Ruggedized design
Magnetic base for easy setup and attachment
Adjustable orientation angle to allow proper alignment with stem travel
15, 30 and 50 inch travel lengths standard, other sizes available upon request.
0-10 V Analog Output
0.25% Full Scale Accuracy
TEDS Sensor Recognition (QUIKLOOK 3-FS ONLY)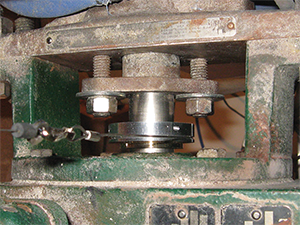 The optional Rotary Shaft Adapter is a clamp-on split sheave used to provide a calibrated cable wrap diameter for conversion of rotary shaft motion to linear SPI cable motion. It includes the conversion factor for SPE output in degrees / volt. It is available for shaft diameters from 0.375 to 1.875 inches in three ranges.
The Stem Position Indicator is available in several travel lengths and connects directly to the QUIKLOOK and Pressure Sensor Interface Systems.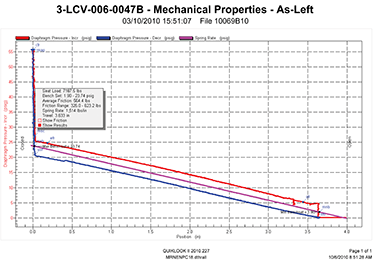 P/N
System
Travel Distance
160080-15
QL2
15 inch
160080-30
30 inch
160644
50 inch
160218
QL3-FS
15 inch
160219
30 inch
160662
50 inch